All things considered, writers are a strange breed. As they develop the writing technique that makes or breaks their literary reputations, they often develop bizarre writing habits, sometimes through necessity, but often due to the curious quirks in their personalities.
There are many modern writers who, possessing curious writing habits, nevertheless produced magnificent tomes that established their reputations as influential wordsmiths. Here are some examples of modern scribes whose peculiar methods of composition conjured magical masterworks, now nestled within the ever-evolving canon.
Marcel Proust: Recluse in a Cork-lined Room
French novelist Marcel Proust (1871-1922), whose seven-part monumental epic In Search of Lost Time (1913-1927) is held to be one of the defining works of twentieth century literature, had a very odd collection of habits.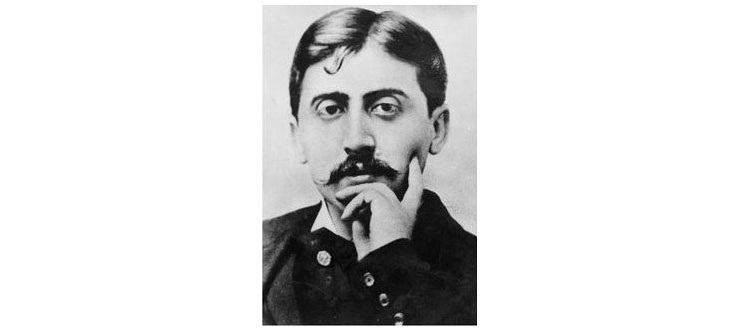 Sleeping all day, before awaking to write all night in bed, in a room lined with cork to keep out the noise of the Parisian streets, Proust had acute asthma and fumigated all correspondence in a special box of his own design.
Eating a single meal a day, served eight hours before he curled up to sleep in the morning, Proust was obsessed with cleanliness. Think Howard Hughes with a pen, except Proust did at least trim his fingernails while writing his classic novels of distorted time, fluid memories and madeleine cakes.
While not fond of computer viruses, here at Ninja Creative we draw the line at fumigation. Here is a clip from a BBC documentary: How Proust Can Change Your Life, detailing his peculiar proclivities (unfortunately embedding this video into the post isn't possible).
James Joyce: Genius in Exile
The Irish sphinx James Joyce (1881-1941), celebrated author of the masterpieces Dubliners (1914), A Portrait of the Young Artist as a Young Man (1916), Ulysses (1922) and Finnegans Wake (1939), famously left Dublin, the setting of all his works, in self imposed exile, travelling across war-torn Europe, to forge in the smithy of his soul the uncreated conscience of his race.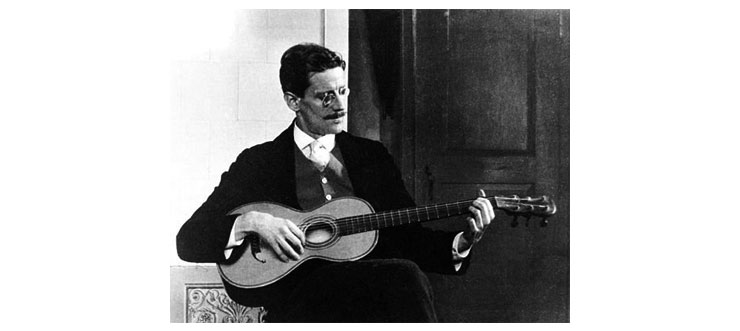 A dedicated tippler and wanderer, Joyce held many superstitions and phobias, including a morbid fear of thunderstorms, which caused him to dive for cover at the first peal. Joyce suffered from glaucoma from 1917 onwards, which led him to write wearing an all-white suit, which reflected light onto the page, enabling him to see his magnificent sentences as they took shape and make amendments to manuscripts with blue, red and green crayons.
Notoriously slow, or rather careful, at crafting his prose, a famous story, perhaps apocryphal, involves a friend who visited Joyce to find him dejectedly slumped over a page. When asked how much he had written that day, Joyce answered, "Seven words." Laughing, his friend said that was an achievement for him. Joyce replied, "But now I have to find the right order for them!"
While meticulous with our prose, Ninja Creative will get your articles written a lot quicker. Here is a 1924 recording of Joyce reading the 'Aeolus' episode of his modernist masterwork Ulysses:
Jack Kerouac: On the Scroll
Listen up daddy-o. Jack Kerouac (1922-69), one of the shining stars of the Beat Generation, had more hip than Mama Cass. Author of the seminal cult novel On the Road (1957), available as an awesome amplified edition on the iPad, Kerouac wrote the final version of his semi-autobiographical tale of two friends Sal Paradise (Kerouac) and Dean Moriarty (Neal Cassady), who travel across America on a journey of excess and enlightenment, in just three weeks.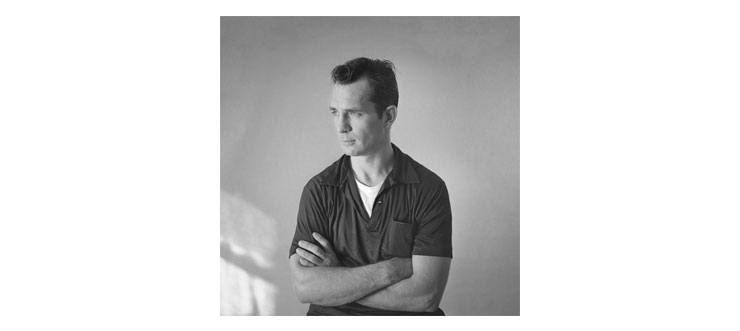 Running on Benzedrine, Kerouac furiously typed his account of life on America's endless roads on a single 120 foot roll of teletype paper. Still largely intact, only missing the novel's close, which was eaten by a dog fed up with homework, the scroll can currently be seen at the British Library (4 Oct – 27 Dec 2012).
Happy to supply your travel writing, Ninja Creative eschews mammoth manuscripts in favour of an easy-to-use client account portal, enabling us to deliver your articles fast and efficiently, without the Benzedrine. Here is a classic interview with Kerouac on the Steve Allen Show in 1959, which includes the author reading excerpts from On the Road:
William S Burroughs: All Cut Up
William S Burroughs had more habits than a nunnery. Another member of the Beat movement and close friend of Jack Kerouac, Burroughs was a decidedly different type of writer, possessed with a surreal imagination influenced by his long history of drug use.
In 1951, Burroughs was forced to flee his home in Mexico, after his wife Joan Vollmer placed a glass on her head at a party and dared the writer to shoot it off in a game of William Tell. Burroughs' aim was off and he shot his wife in the head.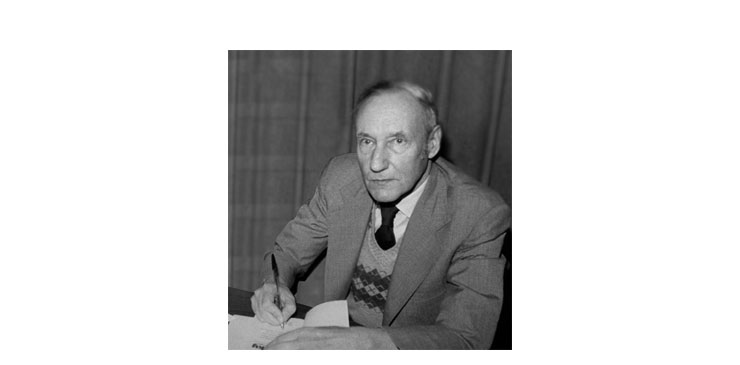 Burroughs' most famous work, Naked Lunch (1959) uses the famous cut-up technique, which Burroughs learned from the painter and writer Bryon Gysin, who discovered it by accident after cutting up newspaper articles to protect a table surface. The pair would cut up pages of print media and audio recordings and reassemble them in order to create interesting juxtapositions that would communicate new messages.
Ninja Creative promises never to use the cut-up technique unless requested. No Mugwumps were harmed in the writing of this article. Here is a section of The Source, a documentary about the Beat Generation. The Burroughs part begins at the 5 mins mark, but a little Ginsberg never hurt anyone: