Is there a secret formula for creating great content? Well, there are certainly some useful guidelines to follow and proven techniques to adopt. Every content creator worth their salt wants to produce engaging content that strengthens the inbound marketing strategy of their business or employer.
For online content to stand out and seize attention it must be an interesting read, provide useful and useable information, and be written to a high standard in clear and concise language. Not only do you want people to read your content, you want to encourage them to share it. Engaging content will always find an audience, and great content will find a wide audience.
In this article we will consider:
The strengths of content marketing
The advantages content marketing has over old-style marketing techniques
Topic idea generation
Creating killer headlines
Writing engaging content for the web
The Considerable Strengths of Content Marketing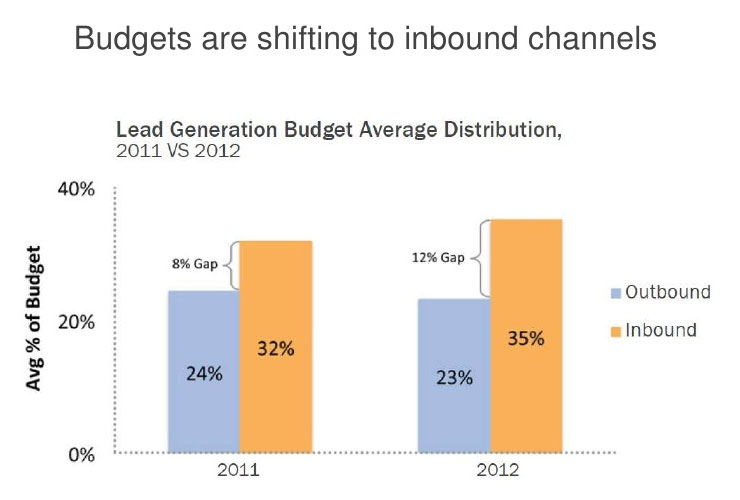 (image source: HubSpot State of Inbound Marketing)
Content marketing is a great way to demonstrate your knowledge, build customer trust, encourage customer loyalty and increase traffic to your website, which in turn should greatly benefit your business. Free blogs, infographics, practical guides, videos, white papers and even eBooks have become effective tools that provide valuable information, rather than a distraction, for customers, who give your business attention in appreciation. In short, content marketing builds solid, trusting relationships.
Traditional forms of advertising like TV and print adverts, email campaigns and billboards can be effective with the right creative team and a substantial budget. But content marketing has emerged as a far more cost effective and engaging way to bring your message, service or product to the attention of your desired audience, who will hopefully share your content with others via social media platforms.
The times they are a-changing. The potency of online content marketing is now fully recognized, which is being reflected in marketing practices.
iMPACT has put together an interesting collection of 50 inbound/content marketing statistics and graphs, which are well worth checking out.
The Advantages of Content Marketing over Traditional Techniques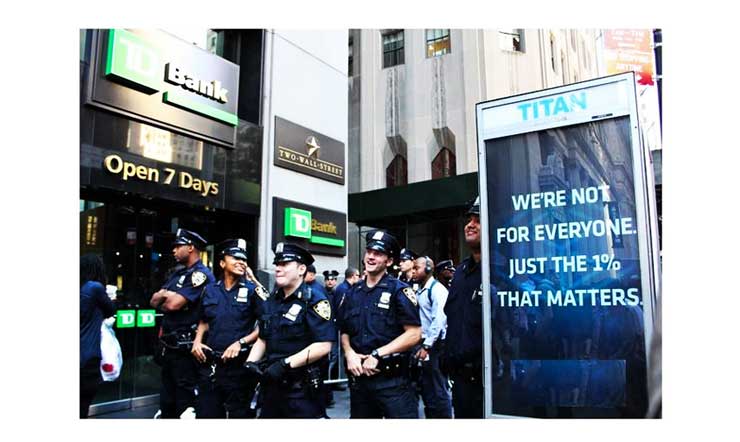 Most readers, viewers and listeners have become too media savvy to be won over by traditional marketing campaigns. Yes, comparethemarket's cuddly meerkats are cute, providing a fun distraction during breaks, but that ubiquitous opera plonker from the Gocompare.com ads is infuriating, even when Stuart Pearce and Sue Barker are sorting him out.
Good or bad, these adverts hold our attention, by providing a distraction, for only a short period of time and at great expense to the respective companies.
On the other hand, content marketing can inform and entertain in equal measure if done correctly. No need for cheap gimmicks. Provide valuable information to your desired audience and they will reciprocate by giving your business attention. Content marketing nurtures two-way relationships between businesses and customers and can stimulate a network of sharing built on trust and loyalty. With the right content ideas, developed to satisfy your target audience, there are no limits to what you can achieve.
Generating Interesting Topic Ideas
Keyword searches remain an effective way to generate strong topic ideas.  However, conducting audience research by scouring blogs and forums, identifying their interests and needs, is also recommended, as is looking over your past content and picking out what has achieved the strongest gains.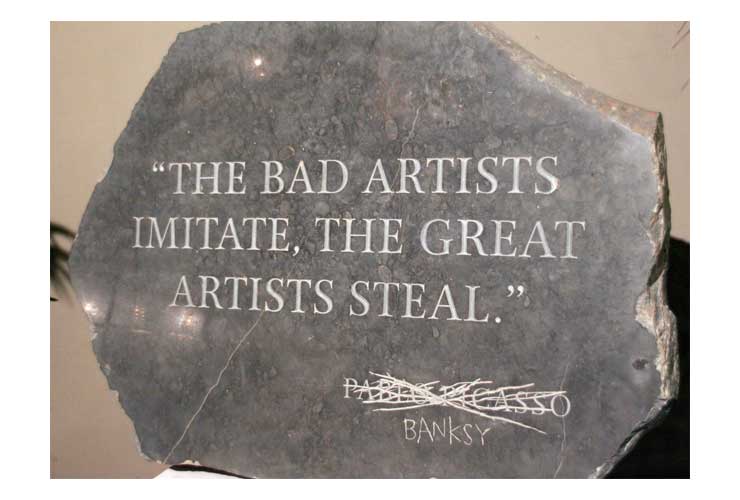 (image source: Flickr)
Another useful activity is to pick popular topics from the media and social media platforms. Give your opinion on trending topics and suggest viable solutions to pertinent issues. Never be afraid to research what content is working for your competitors and strive to better it. Albert Einstein declared that "creativity is knowing how to hide your sources", but attribution is good conduct when it comes to content creation!
Writing Headlines That Give You a Head Start
How can you create killer headlines that will engage an audience and compel them to read/view/listen to your content? You must remember to succinctly sum up what your content contains within your headline. Headlines in the form of a question, or that clearly introduce a guide on how to achieve an objective, refer to a specific audience or sector, or mention a trending topic always seize attention and draw your audience in.
What Kind of Web Writing Works?
Check out our guide on how to write an awesome online article. Giant blocks of text are a major turn off for online audiences. Use diagrams, images and videos to add value, increase enjoyment and break up the text to suit your online readership. Be concise and clear. A little humour goes a long way. Put effort into choosing images, diagrams and videos that really bring something special to your article, support your argument and point of view.
A remarkable book and true classic, which can help anyone to write clear and engaging prose, is Joseph M. Williams' Style: Toward Clarity and Grace. It has excellent, easy-to-follow exercises to help you structure and organise your writing effectively. Communicating concisely, confidently and with clarity is essential to achieving success with your online content.
Know your readership by researching it thoroughly. Know your topic inside out by reading a variety of sources. Write either for a niche or aim to attract a wide audience. Don't make extravagant claims and always make sure you deliver what your headline promises. Providing simple and proven solutions to complex problems always pleases readers. Include strong calls to action. Practical advice adds value to any content.
Use an article writing service that delivers.
With a little time and effort you will achieve incredible gains from your killer content. If you haven't the expertise to create your own content, employ the services of established content professionals. We will work with you to effectively communicate your message and promote your brand, product or services to your desired audience, through content that is useful, engaging and shareable.
Next time…
In Using Great Content to Boost Your Business (Part Two: Content Marketing Strategy) I'll outline effective ways to get your content read, shared and working for you to increase business. In the meantime, please share your comments.