If you've followed the guidance given in part one of this two-part post, you or a professional content creation company have produced some well written, informative and engaging content that will be of real value to your target audience.
Now it's time to get your content out there to be viewed, shared and interacted with by as many people as possible.
In this article we will consider:
The importance of having a quality website.
Using your blog to showcase great content.
Guest authoring and content placement good practice.
Sharing content via social media platforms.
The benefits of social bookmarking.
How to establish authority and build links through comments and forums.
Creative engagement and content generation.
The Importance of Having a Quality Website
Your website should be seen as the centre of your content network, the place you ultimately want people reading your content to visit. This means your website must be the best you can make it, with links to your company's blog and social media profiles prominently displayed for easy navigation.

You can have a huge collection of killer content on the web, engaging scores of potential clients and customers, but if they are being enticed to visit a lacklustre website that fails to deliver your message, highlight your products and services, or establish your brand, your content marketing efforts will have been in vain.
When creating your website, think of it as the online space where your company and customers (potential and returning) finally meet for business on the page. This is where you must introduce your brand, express your corporate ethos, give detailed information on your products and services, highlight what you can do for the client, and clarify why they should choose your company over the competition.
In short, your website is where you shake hands and do business with those who have felt compelled to give you their attention, having valued the free content provided as part of your inbound marketing strategy. Zappos has a great website to draw inspiration from; presenting a strong brand and catalogue that brings customer feedback and interaction to the fore.
Using Your Blog to Showcase Great Content
The importance of your blog should not be underestimated. If your website is where your business meetings take place, then your blog is an open conference, newsroom, brainstorming session, advice column and community hub all rolled into one.
A company blog should be a less formal complement to its website, a space for sharing information and ideas and interaction within a networked community of businesses and individuals with similar interests. Always clearly display a link to your blog on your website and vice versa.
Your blog is a great way to engage with readers on a more personal level, to humanise your brand. Many of the best corporate blogs feature posts by the CEO and team members, introducing clients to the people who make the business what it is. This establishes a sense of familiarity, which often develops into trust and loyalty, particularly when the posted content is of interest and value.
Ensuring that your blog content is high quality, informative, entertaining and addresses your readership will encourage people to share it and come back to your blog. Tapping into current events and trending topics is another great way to produce popular content. An example of killer content that ticks all the boxes is this James Bond's Cars infographic by Car Buzz. Why it is effective:
It associates the blog with an immensely popular film franchise.
It combines information, entertainment and branding in an interesting infographic.
It is extremely timely, posted during the 50th Anniversary of the first James Bond film on the cusp of the release of Skyfall, the new Bond film.
It focuses on one famous feature of the Bond films relevant to the site's subject matter and reader interests.
Um, it's cool.
While blogs can be created for free it is well worth channelling some of your marketing budget into ensuring the quality standard remains high. For further inspiration on how to use your blog effectively, look over this useful list of the 50 best corporate blogs, compiled by Simply Zesty.
Guest Authoring and Content Placement Good Practice
There are a large number of websites and blogs that welcome guest posts. Not only should you guest post your quality content on established blogs with a large following, being sure to thoroughly research their rank and readership to assess the business benefits, but you should consider accepting guest posts related to your business from guest authors. However, it must be stressed that you will need a dedicated editorial professional or team to manage this process effectively.
The gains from guest authoring are obvious. You get to engage the blog's followers with your content, assert your authority, express your opinion, introduce yourself and your company and provide readers with links to your website, blog and social media accounts so they can effortlessly check your company out with a quick mouse click.
Provided you choose the right platforms, guest authoring can be a valuable way to reach out to fresh audiences. Kissmetrics have posted a helpful guide to guest blogging, which is a good read.
Check out this great video on how to improve your search engine rankings using guest posting.
Using Social Media to Share Content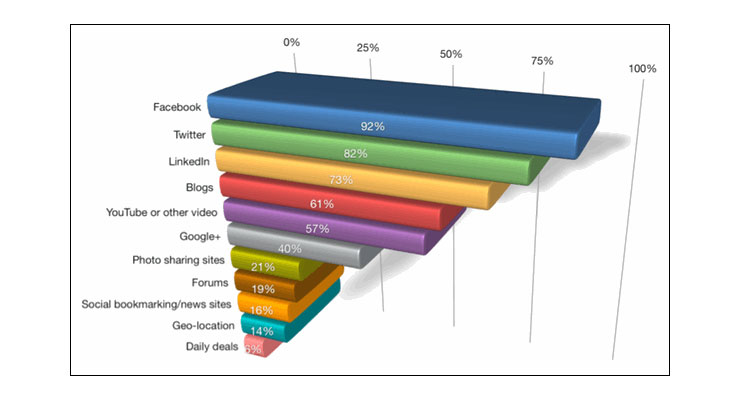 (Image source: Marketing Land)
Using social media effectively is crucial in the today's business market. Facebook now has 1 billion users, Twitter recently reached the half billion user mark, Google+ has underperformed but remains useful and even Myspace has brushed up its game with a new rebrand and Justin Timberlake endorsement (well, the rebrand was a good idea).
LinkedIn has proved invaluable to the business sector, particularly when it comes to recruitment, and there are two new platforms, Medium and Branch, hovering on the horizon, which promise to be potent tools for content publishing and online conversation. In short, companies can't afford not to engage these immense audiences of potential customers and clients.
The quality of your posts will be taken care of if your follow the guidelines given in the first part of this article. Mix up your media and try to make them trending topic related. Take care in crafting headlines to give you a head start. If they succinctly sum up your content your post headline or tweet is already complete.
Put effort into your all profiles and include links to your website, blog and complementary social media platforms. Get to know your followers and interact with them, striving to answer all messages. This breakdown of social network demographics might help you with your social media strategy, particularly if you choose to sharpen your targeting.
Be creative with your social media posts. Humour goes a long way. We love this recent funny, literal reading of one of the screen credits from Jurassic Park, which is from a personal account but would be a cool tweet for a film-related company or publication, possibly minus the expletives:
There has been a fair deal of press about paid tweets and giving free products in return for retweeting advertisements. While these may prove effective, it is far better to try to stimulate natural engagement through interesting content. Doesn't it all sound a bit desperate and wouldn't the budgets involved be better spent on content creation? Yes, in our opinion, they would.
Remember not to spam, nothing turns people off and loses followers faster. Whatever you do, don't follow the dubious practices of the social media users featured in this 20 biggest social media-related brand disasters collection by Simply Zesty, which contains some shockingly bad taste! For more information on social media marketing, sign up for Social Media Examiner's 2012 industry report.
The Strengths of Social Bookmarking
Social bookmarking sites like Twitter, StumbleUpon, Reddit, Digg, del.icio.us (there goes the spellchecker) and Pinterest are great for obtaining rapid indexing for your website, generating traffic for your content, securing quality backlinks and demonstrating your company's constant engagement with the pertinent topics affecting your industry sector.
Be sure to conduct some research so that you submit your quality content within the right category to target niche audiences. Again, if your content isn't up to scratch it can be given low ratings, which naturally has an adverse effect on your corporate image. But you've read the first part of this article, so this won't be an issue! Here's a good article that remains a useful guide to using social bookmarking for business.
How to Establish Authority and Build Links through Comments and Forums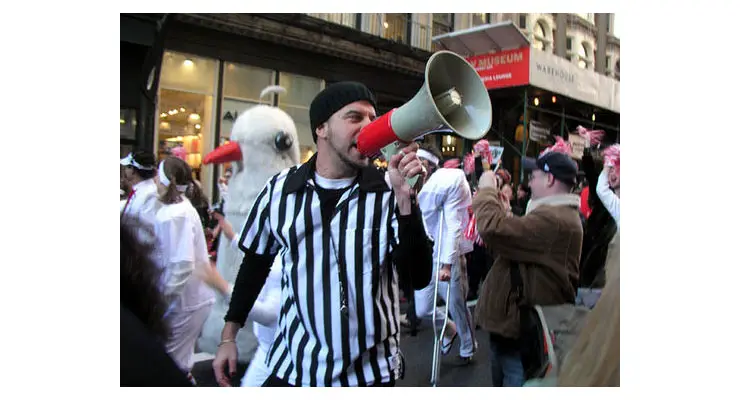 (Image source: Flickr)
Get your voice heard! Commenting on articles and in forum related to your business is a great way to express your corporate stance on important issues, provide solutions to pressing problems and demonstrate your knowledge and authority. You can provide a bio and links to your website, blog and social media platforms as a virtual business card that enables clients to contact you to enquire as to how you can help them further.
Creative Engagement and Content Generation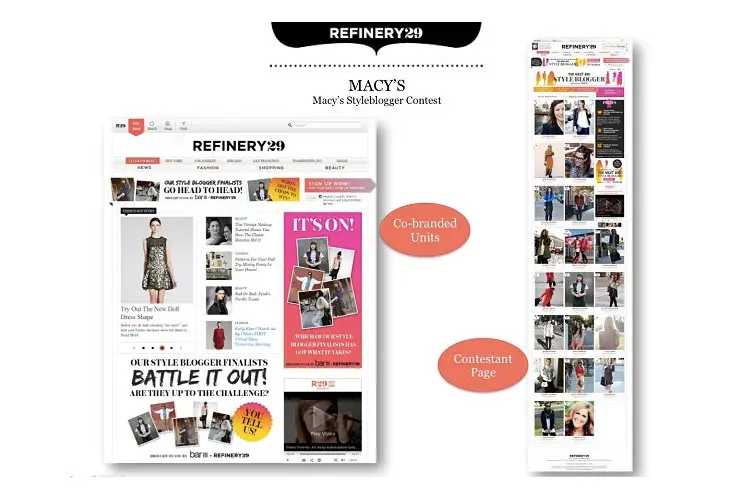 (Image source: Macy's Styleblogger Contest)
One brilliant way to not only engage your audience, but stimulate interaction and content generation, is to hold contests and competitions in which your audience must post content on to your social media profile and create content to win a prize or even obtain employment! Another way to encourage customer feedback is to have a blog specifically for their recommendations. My Starbucks Idea is a strong example.
In this excellent Mashable case study of an equally impressive content marketing strategy, the ingenuity of Macy's and Refinery29's "Styleblogger Contest" is highlighted. Basically, blogger's submitted work to be considered for the role of "Styleblogger" for Macy's Bar III line. Eight hundred blog submissions were received and 20,000 people voted for the winner via Facebook Connect. Money can't buy that kind of engagement.
You've Got Work to Do…
Creating an interconnected network of quality content across your websites, blogs, social media platforms and social bookmarking sites is one of the surest ways to achieve significant gains by increasing traffic to your website, which inevitably boosts business.
We hope our two part guide helps you in your work. If you have found it useful, please enter into the spirit of inbound marketing by giving us a like and a share. Best of luck with your killer content, we look forward to reading it!